CICC Founders and Pioneers
CICC's earliest single record traces the organization's roots to San Francisco when, in 1976, it was known as the Chemical Industry Council of Northern California. No records have survived between May 1976 and April 1979, but one can surmise from reading the later records that the public issues facing the early CIC were not entirely dissimilar to those facing industry today.
In 1980, under the leadership of Jack Jones (Dow), Glenn Rouse (Union Carbide), and Fred Rosewater, Jr. (FMC), it became clear CIC would need to establish a continuing presence in Sacramento in order to address the multitude of state measures introduced in the wake of landmark federal Superfund environmental legislation.
Bryant Fischback (Dow), took on the key role of CIC's chair of the toxic substances subcommittee. In 1980, CIC petitioned for status as a non-profit, mutual benefit corporation, and in March 1981, officially incorporated. CICC was well along in its planning to open a Sacramento office when the 1981 annual meeting was held. Federal Superfund, prompted in large measure by Love Canal, had just been passed and toxic substances were very much in the news. By the middle of that same year, the So. California Chemical Manufacturers Association (CCIC) voted to affiliate with the new CICC thereby creating a statewide association.
During the next years more would join; among them would be John Hooper (Stauffer Chemical), Doug Hill (Hill Brothers Chemical), and Jerry Allen (Wilson & Geo Meyer Co – later Eastman Kodak). Each became influential on CICC's Board of Directors and as Chairmen of CICC. Records detailing Fred Rosewater's early role in the formation of CICC have been lost, but first-hand accounts still recall his role.
CICC's first official Sacramento office opened in late 1982 and a multi-talented and energetic Dick Davis was named Executive Director. Over the next three and a half decades CICC would continue as an effective and outspoken advocate for chemical industry issues. Whatever success CICC enjoys today, a large portion of the credit is owing to the vision and hard work of the early CICC Pioneers.
CICC Pioneers and Honorees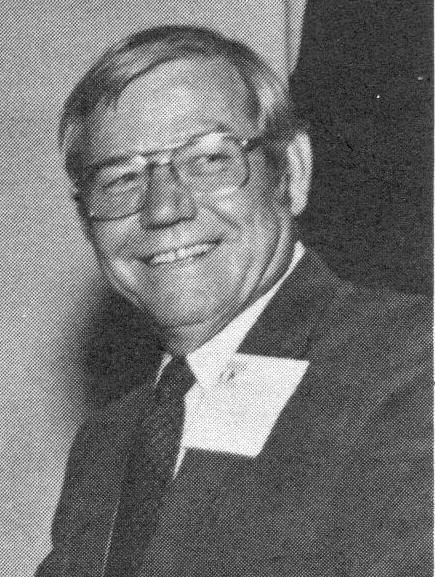 Jack Jones was a true CICC Pioneer who chaired the early unincorporated Chemical Industry Council of Northern California based in San Francisco. With responsibilities for Dow Chemical's government relations in Sacramento, Jack more than anyone quickly recognized the need for an organized industry effort to address the new and challenging issues facing the industry. He along with Fred Rosewater, Jr. (FMC) and Glenn Rouse Union Carbide inspired the merger with the Southern California Chemical Manufacturers Association and the subsequent incorporation of CICC. Jack continued to guide the CICC Government Affairs Committee and aided the fledgling organization gain a foothold in Sacramento. Jack retired in 1987.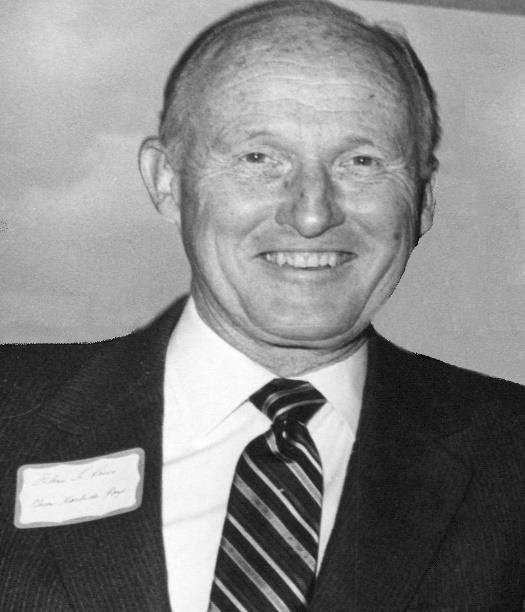 Glenn Rouse, Union Carbide
An original signer of CICC's incorporation documents, Glenn Rouse was one of the earliest movers and shakers on the CICC. He took over as Chairman in 1980, two years before incorporation and the opening of the Sacramento office. Glenn along with Jack Jones (Dow) and Fed Rosewater, Jr. (FMC) would guide CIC into a visible and active role in California public policy formation.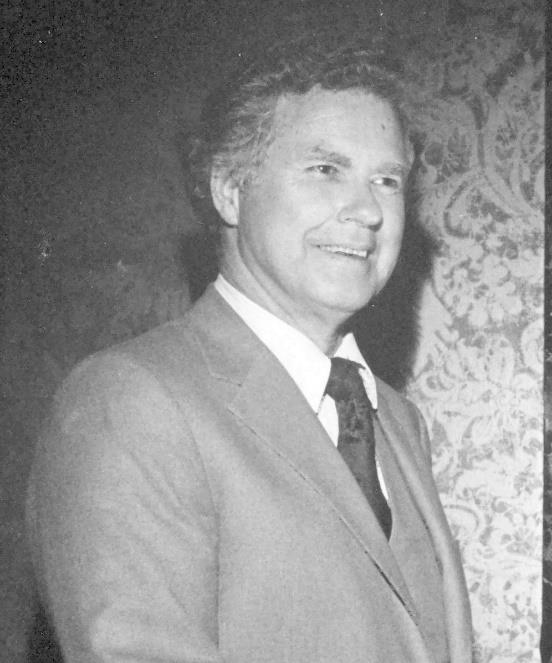 Bryant Fischback, Dow Chemical
Bryant Fischback, chairman of CIC's Toxic Substances Sub-Committee served the CIC well before its incorporation. Bryant was highly effective in the State Capitol regarding science matters. He was an industry thought leader in California's pace setting 1989 Pollution Prevention legislation, SB-14. The concepts behind SB-14 endure and form the foundation for today's DTSC/CICC's Pollution Prevention Challenge Program. Bryant was presented with the CICC lifetime accomplishment award at its Fall Meeting and Issues Conference in 2005.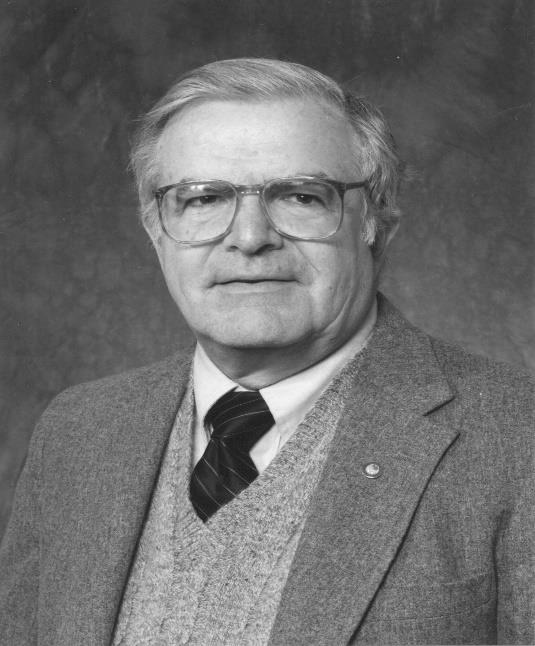 Doug Hill, Hill Brothers Chemical Co
Doug Hill was a California-born native, growing up in the Los Angeles area and living in the Bay Area for most of his adult life. He graduated from Stanford University and served in both the Army and the Navy in the ROTC. He spent his entire career, nearly 40 years, working for Hill Brothers Chemical Co. The positions he held included President, CEO, Chairman, and Director of Compliance and Safety, until his retirement in 1998. Besides being a founding member of the CICC, Doug also co-founded the Ammonia Safety Training Institute, a non-profit organization dedicated to the safe handling of anhydrous ammonia. His entire career was devoted to the welfare of those who work in the chemical industry, and the communities in which we operate. Giant, giant footprints. Ron Hill, former President & CEO, Hill Brothers Chemical Co.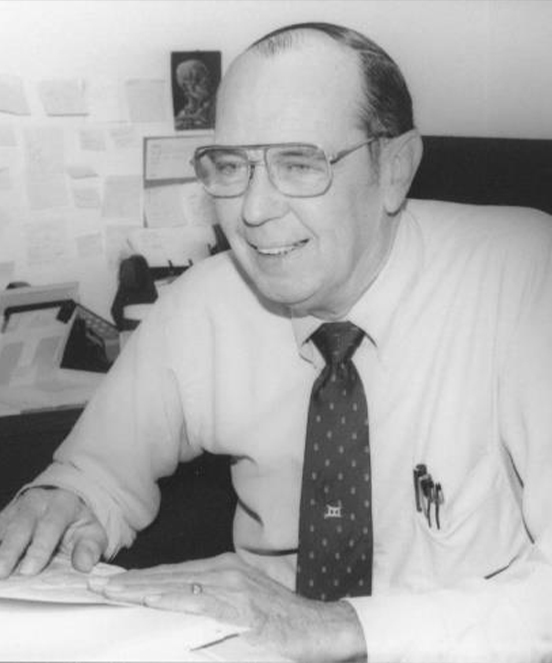 Dick Davis, Chemical Industry Council of California
Richard L. Davis has been named Executive Director of the Chemical Industry Council of California in November of 1982 and headed the office until his retirement in 1990. He came to CICC with years of administrative and executive experience with chemical corporations, health and medical organization and environmental health services. He worked with Kaiser Aluminum and Chemical Corp., and with Kaiser Industries Corp. as well as affiliated Kaiser companies. At one juncture of his management career he was an assistant to Henry Kaiser, Sr. The new CICC executive has had an extensive career, serving with the U.S. Air Force in both World War II and the following Korean conflict. He was a navigator on both B17s and B29s, and flew 40 missions in Korea, his craft being shot down on the 41st sortie. He held many awards including Purple Heart and Air Medal. He retired captain in the USAF. CICC Newsletter November 1982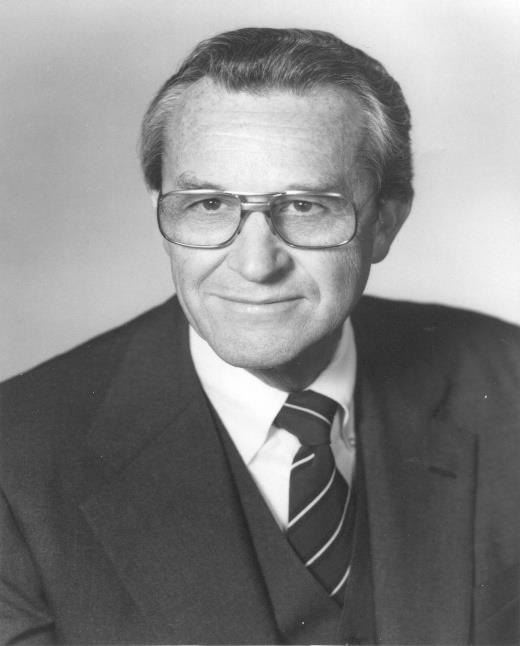 John Hooper, Stauffer Chemical Co.
John M. Hooper was executive vice president for operation of Stauffer Chemical Company for the 11 western states. With sales, marketing, and management, has served Stauffer products for well over 30 years. Prior to that he was director of sales, fertilizer and mining division. Hooper grew up in a farming community in eastern Washington, was graduated from Washington State University and was on a 1941 basketball squad that reached the NCAA finals. He served with the Marine Corps for four years. Following his retirement in 1986, John became membership chairman or CICC and during his tenure recruited some 108 new members.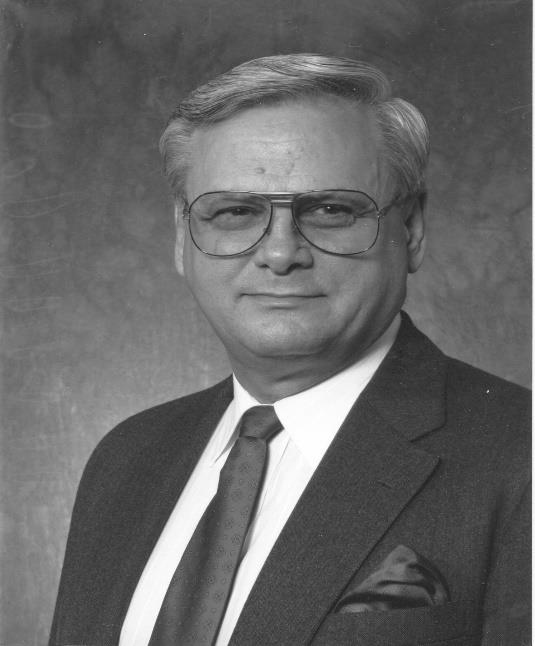 Jerry Allen, Wilson & George Meyer & Co (acquired by Eastman Kodak)
Gerry Allen, as chair of CICC, led the effort to replace the retiring Dick Davis with a new executive director in 1990. With a small committee of the board he helped fashion and conduct an extensive hiring process. It was an important transition for the organization and it was managed without a hitch. After I was hired, he provided invaluable knowledge about the industry, its people and the issues that helped guide me. Gerry was a hands-on chair who knew the public policy issues that dominated the chemical industry in the late 1980s and early 1990s. He firmly believed that CICC needed to play a bigger role in public policy and reach out to more of the chemical producers in California. Under his leadership, CICC played an important role alongside industry partners in defeating Prop. 128, the Hayden Initiative. He made sure that the council worked closely with the Chemical Manufacturers Association to lend its knowledge and experience to other state associations on bellwether issues that had been introduced in California, such as Prop. 65, and pollution prevention. Paul Kronenberg CICC Executive Director 1989 – 1998